This blog on Blockchain Interview Questions and Answers will prepare you to ace all the Blockchain developers Interviews.
Blockchain is the latest buzz words in the market. Bitcoin is great, but the potential of the underlying technology is immense. Something that started as an evolution is soon going to cause a revolution. Investors are cashing in huge amount because they understand the fortune of this ingenious technology is pretty bright. Industry experts and tech enthusiasts are coming up with the blockchain based products every next day. So wait not, and get industry ready with these Blockchain Interview Questions.
So, if you are planning to start your career in the Blockchain, now is the right time to dive in, when the technology is in its nascent state.
In this Blockchain interview questions blog, I have collected the most frequently asked questions by interviewers. These questions are collected after consulting with top industry experts in the field of Blockchain & related technologies.
In case you have attended any Blockchain interview in the recent past, do paste those interview questions in the comments section and we'll answer them ASAP. You can also comment below if you have any questions in your mind which you might face in your Blockchain interview.
For your convenience and better readability, I have divided the interview questions into the following sections:
General Blockchain Interview Questions
Q 1. What do you know about Blockchain?
Blockchain is a decentralized distributed database of immutable records. The technology was discovered with the invention of Bitcoins(the first cryptocurrency). It's a trusted approach and there are a lot of companies in the present scenario which are using it. As everything is secure, and because it's an open source approach, it can easily be trusted in the long run.
Q 2. What is the principle on which blockchain technology is based on?
It enables the information to be distributed among the users without being copied.
Q 3. What are the different types of Blockchains?
Blockchains are of three types: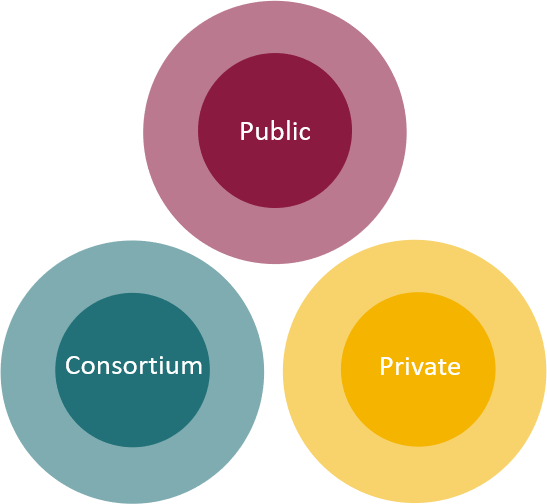 Q 4. Why is Blockchain a trusted approach?
Blockchain can be trusted due to so many reasons.
Its compatibility with other business applications due to its open-source nature.
Its security. As it was meant for online transactions, the developers have paid special attention to keeping up the pace when it comes to its security. It really doesn't matter what type of business one owns, Blockchain can easily be considered.
Q 5. Name the two types of records that are present in the blockchain database?
These records are block records and transactional records. Both these records can easily be accessed, and the best thing is, it is possible to integrate them with each other without following the complex algorithms.
Q 6. Blockchain is a distributed database. How does it differ from traditional databases?
Properties
Blockchain
Traditional Database
Operations
Only Insert Operations
 Can perform C.R.U.D. operations
Replication
Full Replication of block on every peer
Master Slave
Multi-Master
Consensus
Majority of peers agree on the outcome of transactions
 Distributed Transactions
(2 phase commit)
Invariants
Anybody can validate transactions across the network
 Integrity Constraints
Q 7. What are the properties of Blockchain?
There are four key features of blockchain:

Decentralized Systems
Distributed ledger
Safer & Secure Ecosystem
Minting
Source/More: Top 55 Blockchain Interview Questions and Answers | Edureka